Tiger Woods' Longest Putt:
91′ 8″ is the longest putt that Tiger Woods has ever made in a PGA Tour Event.
Tiger's Woods' longest putt came on the 207-yard par 3 4th, during the 2nd round of the 2014 WGC-Cadillac Championship.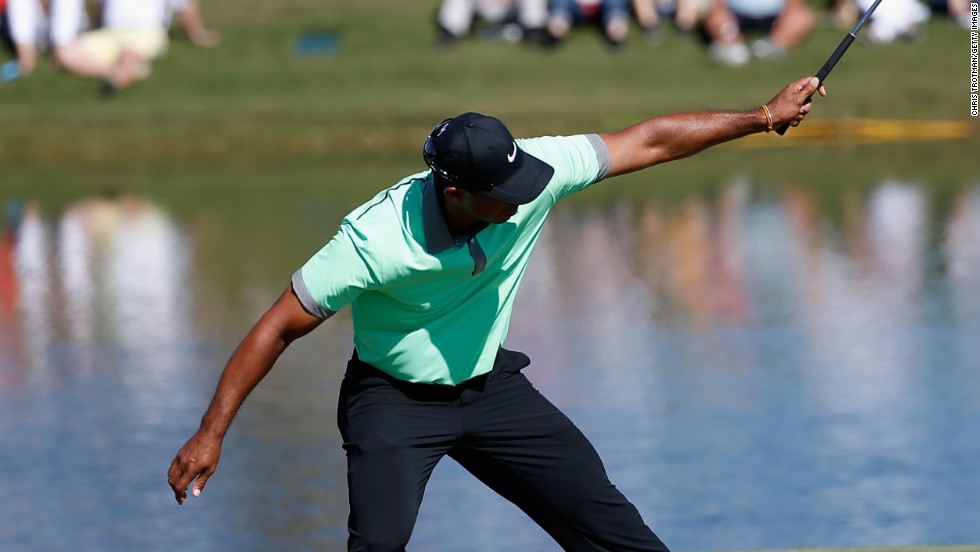 Tiger finished the event tied for 25th place at 5-over (+5). Patrick Reed won the event at 4-under (-4).
As for Tiger's longest chip you ask? Not sure on that one but I think Tiger's Chip in on 16 at the 2005 Masters Tournament ought to suffice. Check it out at The Greatest Shot Ever Played!
2014 WGC-Cadillac Championship
The 2014 WGC-Cadillac Championship took place in Doral, Florida. The event was held from March 6th through the 9th at the TPC Monster Course at Trump National Doral. It was the 15th ever WGC-Cadillac Championship.